My girls love it when I give them supplies for arts and crafts and just let them create with no agenda or purpose or art theory. Kids are incredibly creative and come up with some of the most amazing works of art when we just give them freedom to make. Thin Stix Creativity Pack from The Pencil Grip, Inc. is an incredible tool for this kind of free creativity because they are the most mess-free paints I have ever seen! We had the opportunity to review one of the smaller sets of Thin Stix earlier this year. When I opened the box and the girls saw this amazing box inside they all began jumping up and down begging to open it up!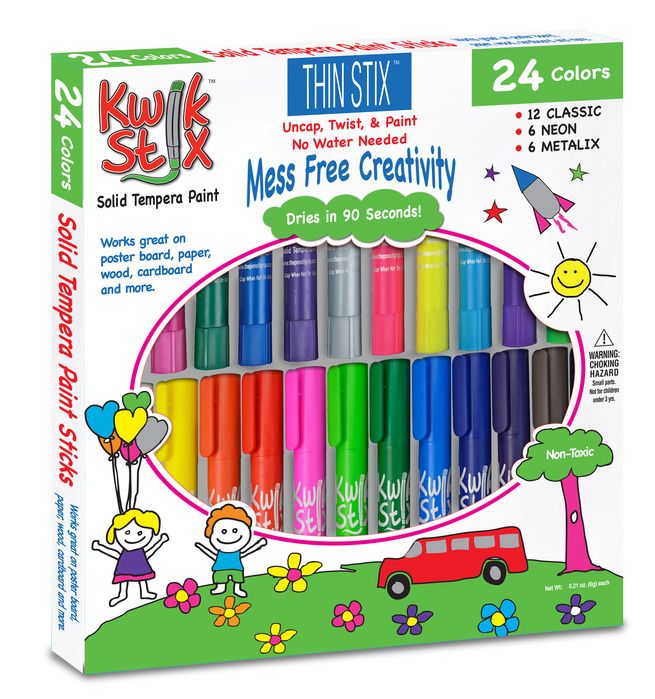 This set of 24 colors will keep your child engaged for a long time! In addition to the vibrant traditional colors there are also neons and metallics.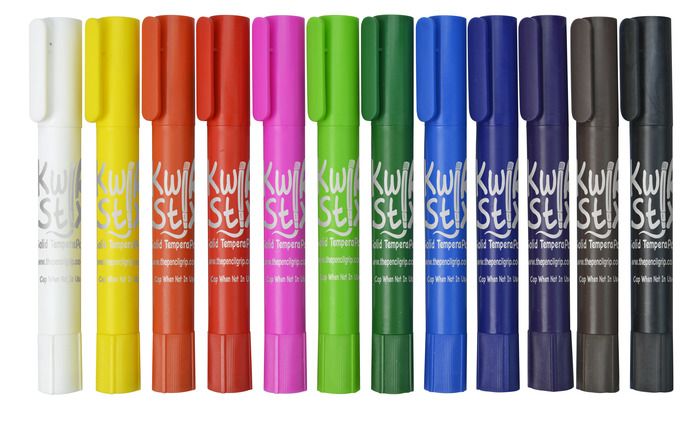 We decided to give rock painting a try with these fun, fast-drying paints. We haven't tried rock hunting but I know it is all the rage on social media and I thought this could be a fun activity. If we don't end up hiding any rocks we can just use them in our flower bed.