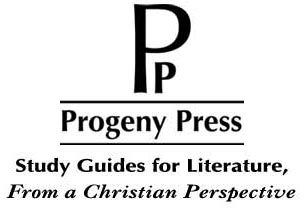 Literature is one of the most important subjects for me as a homeschool teacher. That is probably because my background is in teaching literature and writing. I love good books, especially classic children's literature that has stood the test of time. We usually take a very relaxed approach to literature, simply reading and informally discussing the work through elementary school, but I have several friends who use Progeny Press and I was very interested to give The Bears on Hemlock Mountain E-Guide (Grades 1-3) a try with Grace. She was eager as always and really enjoyed the study!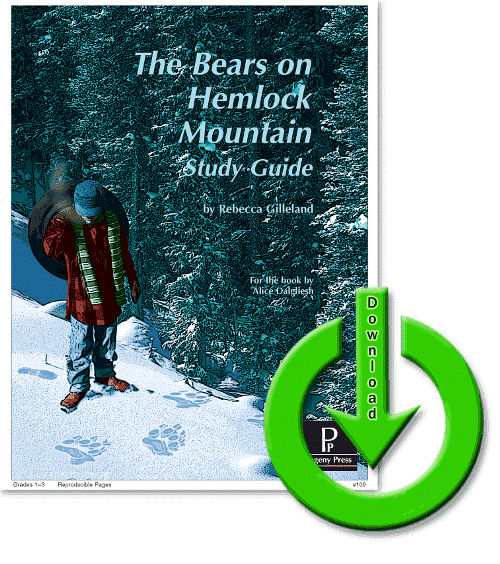 We took one week to use this unit because Grace is a very fast reader. It could be stretched out longer without any problem, but since I knew she would want to read the short book quickly I wanted to make certain she completed it at the same time she read the novel. I wasn't sure how she would respond to completing the reading questions because of our typical way of studying literature. I shouldn't have been surprised that she was eager for "more work" as she puts it. This little girl loves school and eagerly jumps into new learning styles. She seemed to like writing the answers write on the worksheets I printed. There were a couple of frustrating moments for her when she could not find the answer to a question. 
I really love it when resources are available in a downloadable format because that means I can use it with younger children. It also saves shelf-space which is a huge benefit for us. I also really like the option of printing the entire file or a selection of needed pages. Since some of these are for the teacher and some are for students this is a great option when you may be studying the novel with more than one of your children. Please note the downloadable files are for an individual teacher or parent to use within their home or classroom. You should always strictly follow the company's guidelines and use the material in an ethical way. 
I really liked the reading questions. Some were straight forward and factual, but others were deeper and provided more thought or inference. I'll be honest, Grace was not a fan of these more thoughtful questions in particular. She is still only 7 and very concrete in her thinking, but it is time for her to be able to delve more deeply and be able to make inferences about motives or emotions. This was exactly why I loved the questions. Not only did they serve this purpose, but they also showed me an area of weakness in her literature studies I had not yet pinpointed. 
In addition to the literature questions which I found to be so valuable, there are a number of other fun resources and activities. There a number of pre-reading activities which are all highly engaging and Grace particularly liked the mystery word work page and the vocabulary word pages. She adores learning new words so this was perfect for her. There are also several post-reading activities and even a recipe to go along with the unit! The easy to navigate answer key is another plus in this wonderful unit! 
I was highly impressed and am exploring some other studies from
Progeny Press
. I appreciate their solidly biblical world-view and the inclusion of this via Scripture study themed to the novel. It was a great way to help my daughter look at her literature through a Christian worldview.