I'm so excited to start this new year off with a review of The (BRAND NEW!) Beginner's Bible from Zonderkidz! This will be our third version of this wonderful children's Bible and the updates are just spectacular.When my girls were little we found this to be our favorite for Bible story time and we used it for history as well when they first started to read. I was very excited to get my hands on the updated Bible, as was Grace!   Grace is 7 and is in 1st grade. She is reading at about a 3rd grade level so this was an easy, but not too childish version for her to read from. Growing up in a pastor's home you can imagine we receive A LOT of children's Bibles. We have the tradition of reading a Bible story or devotional together before bed on nights we do not have church. The girls take turns choosing the book and Grace most often chooses The Beginner's Bible.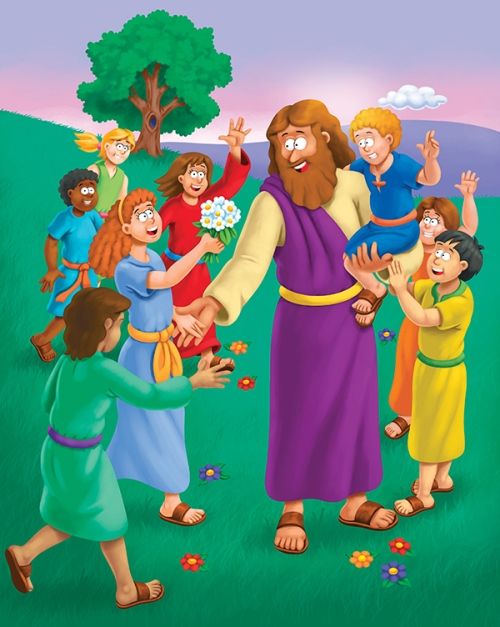 I love that the pages of this Bible are sturdy. So many of our children's Bibles are rather flimsy and just can't hold up to the wear and tear of young readers. We have always encouraged the girls to pick up the Bible or Bible stories on their own to read anytime they want, but this means I've had to use a lot of book tape to make repairs. The pages in The Beginner's Bible are thicker and glossy. The binding is also much sturdier than most children's books are made. This will absolutely hold up to  use be little hands, which is exactly how a children's Bible should be made. We want them to explore God's Word on their own so they can begin to deepen their faith even at such a young age. I assure you they will beg for just one more story between the beautiful storytelling and whimsical illustrations! 
Since were in the Christmas season the very first stories we read were about the birth of Christ. Familiar as this is to our kids, they still loved to hear as I read aloud. The illustrations are darling, but also very accurate. One of my favorite parts about this particular story is that they showed the Magi visiting Jesus Christ as a child, not a baby in the manger. While we absolutely include the gift-bearing men in our nativity scenes (almost as numerous as Bibles in our home!) this isn't exactly what is described in Scripture. It was wonderful to see a more accurate presentation in The Beginner's Bible.  One more aspect that I appreciate about this particular Bible is that it includes such a wide range and large amount of stories. There is a feeling that it is a complete account of the Word of God, just written in a way that very young children can absolutely understand and even read for themselves. It includes some of the standard stories we are used to, such as Daniel and the Lion's Den, Jonah and the Big Fish, and Lazarus Lives Again, but in addition there are also others not always found in children's Bibles such as Earthquake in Prison (Paul and Silas' escape), Deborah Leads the Way, and Jesus is Coming (Revelation). This full presentation of the Word of God is a uniquely important feature of The Beginner's Bible.  Watch below to see a sample story…  Also included is a dictionary of potentially unfamiliar terms and even a map of Paul's missionary journeys. The terms are clearly defined in "kid-speak" and even gives multiple definitions for words such as "heaven" which in Scripture refer not only to where God lives, but also the sky itself.  I highly recommend The Beginner's Bible if you are looking for a solid children's Bible told in story form for your own children or as a gift. I encourage you to start your own tradition of reading the Bible together to help your little ones' learn the habit of the importance of consistently learning from God's Word. I can think of no better way to introduce a little one in your life to the Word of God as this new year begins!