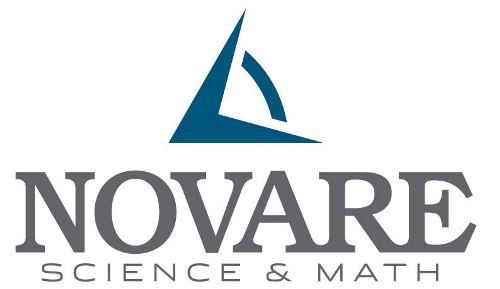 As much as I love homeschooling and teaching my girls, I'll readily admit one thing: Science and Math are not my area of expertise. I did well enough in school in these subjects. Honestly, I did very well in all of my schooling, but for science and math, especially as I moved to higher and higher levels in these areas, I had to work harder and harder to earn those grades. Let's not even get started on whether or not I retained any of it! There are some wonderful resources out there for curriculum, but I haven't seen anything written for the teacher to learn. I was highly intrigued by the opportunity to review Science for Every Teacher from Novare Science & Math. A book written for me as my daughter's teacher is something I rarely have the opportunity to enjoy.  
 The scientific area covered is Physics, probably my least favorite of all the sciences I studied in high school. Even so, I read this with an open mind and an eagerness to re-learn (or maybe even learn for the first time) some of the fundamental laws of physics which govern our world. I was very interested as I read through the various chapter titles and saw how the various subject matters were things we deal with in everyday life. Sound and light waves, heat and temperature, Momentum, Pressure and Buoyancy…these are just a few of the areas covered. Each chapter has a very clear explanation of the laws as well as the mathematical equations needed to determine how to apply them to real-life problems.  
 The structure of the chapters are visually helpful as well. I really like That before beginning each chapter there are clear goals presented. Much like the objectives we write for a lesson plan, this gives a clear guide of where the reader will be led. I also like that different sections are color-coded for easy referencing at a later time. One of the most valuable parts of each chapter is the applications for use in the classroom. There are several ideas for each topic and all are doable whether you are in a homeschool or traditional schooling setting. 
 I found the information to be presented in a way which was completely relatable even for someone like me who has forgotten most of what I learned in high school. What was really neat for me was to see how what feels to be lofty ideas are actually concrete facts I use on a weekly and sometimes daily basis for cooking, driving, and more. I don't remember my physics class bringing the reality of what I was learning into perspective in quite this way. I also liked how the history of our understanding of the laws of physics progressed through the ages. 
 In addition to this title written to teachers there are many courses offered from Novare Science & Math including these titles:  
Earth Science: God's World, Our Home  
Introductory Physics 
General Chemistry You might also be interested to know many well-loved homeschool curriculum companies utilize resources from Novare Science & Math such as Memoria Press or Potter's School. It always peeks my interest when companies with such high reputations use the resources at which I'm looking. My only concern is the treatment of religious beliefs. Within the first three chapters the ideas of faith and science and how to approach them at the same time are discussed. I felt that all of the information given was factual and accurate, but I was left with the impression that the author believes faith and science should be approached separately This goes against my belief that faith should shape every aspect of my life. I would have been happier to see a more balanced view of faith and science presented. I would recommend this book to anyone preparing to teach the science of physics whether in the homeschooling community or in a more traditional learning setting. Even with my concerns, I found it to be enjoyable to read and beneficial to brushing up in this area of science. Make sure to check out why my Crewmates have to say about this and other titles from Novare Science & Math!