Teaching a child to read can feel like quite a daunting task when you first start out. I remember when Rose (now 12) came to me at 3 years old begging me to teach her how to read. I had no idea where to begin and put her off for a year. I was amazed that both Beth (now 10) and Grace (now 7) asked the same at about the same age. At the time I had no intention of homeschooling and really didn't know what resources were available. It has been exciting for me to see how many new resources have become available in the last 9 years and the Phonics Museum App from Veritas Press is going to be my new go-to recommendation for homeschool moms for phonics!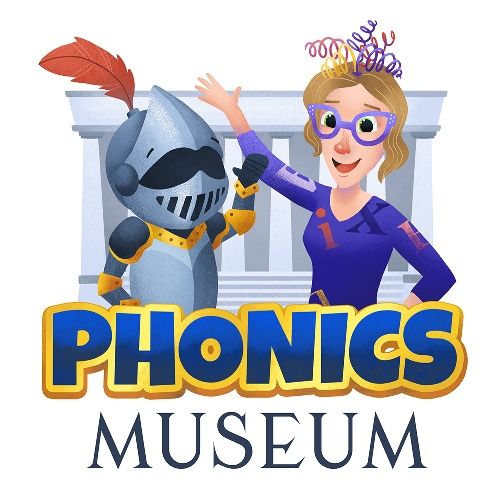 Although Grace is already a proficient reader, she is still only 7 and loves apps geared towards her age no matter the content. This was a great phonics review for her and she has enjoyed it so much. The kid-friendly interface was easy for her to use. She really liked the instructional videos with Ms. Biddle. I wasn't sure if she would feel like it was too young for her, but I know she didn't because I never had to request she play with the app, she just daily asked if she could have permission to play her reading app. In addition to that, when she did play I would have to make her end the game or she would have continued indefinitely!  Although this was more of a review for her, she jumped in with glee and excitement as with all of her learning experiences! 
Grace liked choosing the character at the setup of the app. Even though Grace reads well, reviewing phonics in this way has been really good for her. The games encourage her to intentionally think of starting sounds and how they work together. Her sisters, especially Beth, would often sit alongside of her and she loved that. Sometimes Beth jumped in and played as well. One of my favorite aspects was the addition of fine-art paintings in the background!  The Phonics Museum App is visually beautiful. The interface is smooth and attractive. The graphics are sweet and highly detailed, but not overly distracting during the learning process. I also like the music which is not overpowering during the games. I liked that the entire time Grace was engaged she was learning/reviewing her alphabet and sounds. The addition of handwriting takes this app to the next level. Kids are engaged with visual, auditory, and tactile activities.The handwriting was especially beneficial because Grace tends to have the habit of writing strokes in a non-traditional direction. She gets them written down, but not always quickly while printing.  
 This is a quality learning app without advertising or materialism. Its simple and sweet. The only thing I would like to see is maybe more options for what your little kid avatar looks like. Whether you are looking for a full digital reading program, a supplement to your current reading program, or a way to review phonics, take time to check this app out! You can get it on iTunes!Check out what my Crewmates have to say!