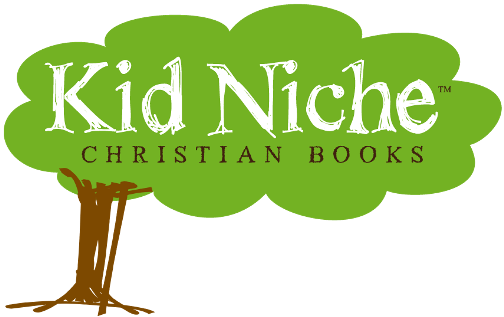 Our family has committed to raising our daughters with God's Word as our guide. We don't want our children to merely modify their lives to a list of rules. We don't want them to follow God because we do. Our greatest desire as parents is to see them grow in their relationship with the Lord and serve them with their lives because of their individual desire to follow Him. We are constantly looking for creative, new, and fun ways to make this a reality. Weave Your Word in Me — Part 1 from Kid Niche Christian Books intrigued me. It is geared towards pre-teens (Grades 4-6) which is the exact season I find myself in with my daughters.  
  This study is a beautifully crafted 36-lesson set which studies the Lord's Prayer in great depth. I was amazed at just how detailed this study was. Most of the time studies for students in this age are not as deep as I have found this to be. I was very impressed with the biblical detail and while the teaching and explanations were incredibly kid-friendly, they were not in any way watered down. 
I had Beth, 10, use this exclusively. She was right in the center of the target age-range and was also very excited to give it a try! She is no stranger to Bible study. As with all of our daughters she has been a part of family devotion time since birth. Beth has studied Scripture in our church and through our children's program as well as a consistent part of our homeschool. She dove right into this study and right away told me she liked it. When I asked her why she said it was because she could do it herself and that it was easy for her to understand. 
 This is a self-paced course has an answer key for the 6 most popular translations. My husband uses NASB and the girls memorize their verses out of the NKJV. I really liked that there were several options included with this study. Most other curricula either doesn't provide a key or requires a particular translation. This flexibility is absolutely wonderful. I love that it is simple fill-in-the blanks for most of the lessons. This is less intimidating and still provides plenty of learning.
 Beth was fully engaged while she worked through this study. She often asked if she could do more than one lesson in a day which is a good indicator that she enjoyed what she was doing. I love how Scripture is used to interpret and explain Scripture. This is one of the best indicators of an excellent, in-depth study for adults and I believe this is the first time I've seen it applied to a study for children. In addition to the fill-in-the-blanks there are illustrations, cartoons, scripts, multiple choice, true/false, and more. This covers just about every learning style imaginable. While Beth worked on this independently it would be great for a group study either in home or church setting. 
My favorite part was having the opportunity to read Beth's responses in prayer after her time in Scripture. It was such a blessing to have these recorded responses! Sometimes it is hard to know how much of our discipleship and training is reaching the girls' hearts. These little glimpses inside my girls heart and mind were such a precious thing and this will be something I treasure forever.
I highly, highly recommend this study. I have used and observed more Bible studies than I can recall for both kids and adults.  I can this study is not only one of the most engaging I have come across, but also the most thorough.  
Check out what my Crewmates have to say!