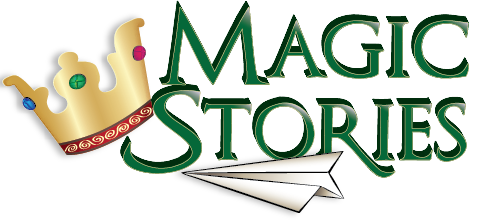 Read through to the bottom for a generous coupon code!
 I am always excited to find new materials to help with the reading process. My daughters are eager readers, which I try very hard not to take for granted! I recognized not all kids find the process of reading easy nor do all children love to read. Still, anything that will build my daughter's comprehension is intriguing to me. I was enamored from the first time I laid eyes on The Magic Stories from Allsaid & Dunn, LLC, publishers of The Reading Game and authors of the Wordly Wise series.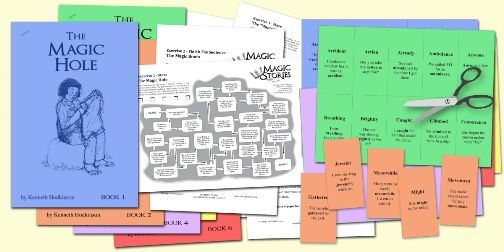 This thoughtfully designed reading program is intended as a follow-up to completed phonics instruction, geared towards grades 2-3, although I feel all elementary students will enjoy these stories and greatly benefit from the activities included. My daughter, Grace, is an 8-year-old 2nd grader who is reading at a 6th grade level. She adored these stories.  
 These tales are simply delightful and reminiscent of classic children's literature in both their style and content. I appreciated the more complex sentence structure that is often missing from modern emerging reader books. The type set was also at a good size so as not to overwhelm children of this age while at the same time move them forward from 1-2 sentence-per-page picture books. The downloadable files will work quite nicely on an i-Pad device or they may be printed depending upon your preference. I asked Grace what she preferred and she asked to read them on the iPad. My daughters often read their schoolbooks this way, so it is quite normal. However I really appreciate that they can be printed for the benefit of children who do not need the distraction of the screen and families who prefer as much learning as possible be done without screens.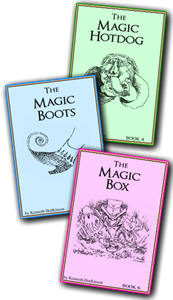 The illustrations in these titles are simply darling! I love that the drawings are simple, black and white lined sketches which allow for the child's imagination to expand upon what they see. Because the titles are downloadable, they can also be colored after reading. Engaging students with this type of imaginary discovery is another way to help them build comprehension through tactile activity. Again, the illustrations take me back to the more classic style of children's literature, where kids were encouraged to use their imaginations to visualize the scenes rather than have every aspect already created for them.    Each of the six books comes with comprehension activities, Naughty 40 word cards (think vocabulary building), and a reading comprehension maze to help guide students in their remembrance of the story. I particularly liked the reading comprehension mazes. This unique way to review the story presented the sequential facts in a way that seemed almost like a game board. I also liked the analytical factor involved. We do a lot of narration in our home, so the idea of retelling what she has read is not new to Grace, but this particular way to review the facts was quite new and I loved how well it worked!  
 When I asked Grace if she liked the stories she said, "Oh yes!" I, as her mom and teacher, loved how innocent and child-like they really were. Even more so I appreciated just how well the activities afterwards benefited her comprehension skills. These are excellent stories for emerging readers and parents will appreciate the good moral teaching which accompanies the tales.  Allsaid & Dunn, LLC is generously offering a 25% discount to my readers! Just use the code below in the coupon area!